New Delhi Hotel Information
Map of Delhi (New Delhi and Old Delhi). In the map, there are Connaught Place, Red Fort, Jama Masjid, India Gate, National Museum, Qutb Minar, Bahai House of Worship, New Delhi Railway Station and Old Delhi Railway Station.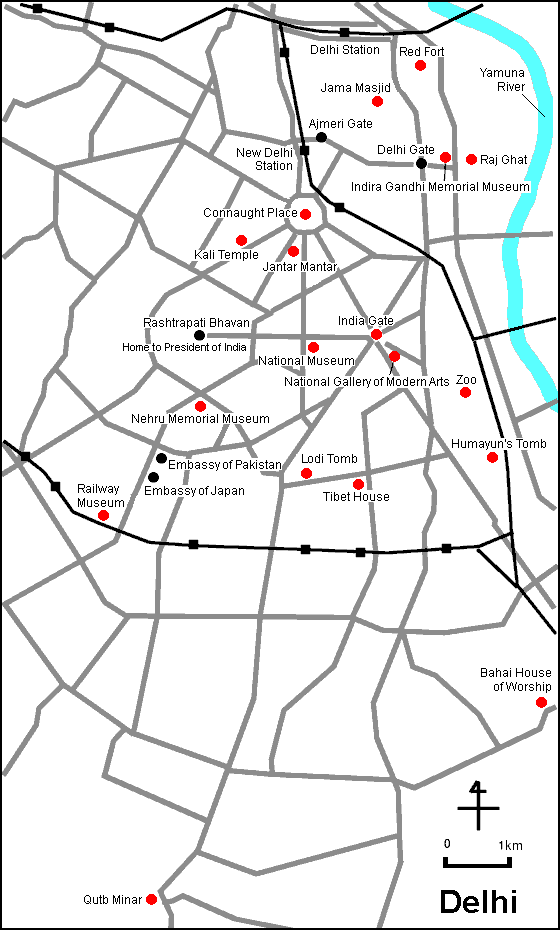 Delhi Metro network map
Copyright © 2005-2020 Indiaing. all rights reserved.