Realized place : Bodh Gaya
(Bodhgaya, Buddha Gaya)
13km to Bihar state Gayar city the south. It is a sacred ground of Buddhism and Hinduism. It is made to the highest sacred ground in the Buddhism. In Buddha Gaya, there are buddhist temples of each country each sect that exists in the Mahabodhi temple at the center and the circumference (Chinese temple, Japanese temple, Nepalese temple, and Thai temple, etc.). It was registered in the World Heritage of UNESCO (cultural heritage) as "Mahabodhi temple in Buddha Gaya" in 2002.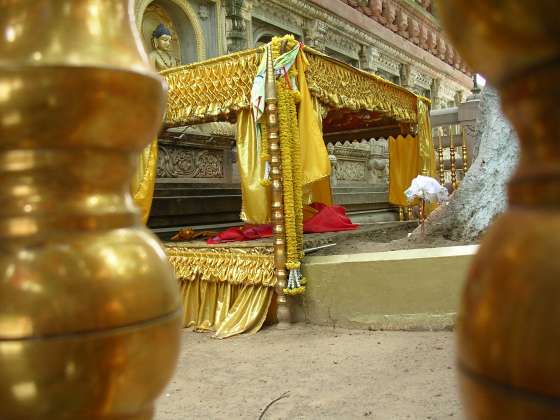 Map of Bodh Gaya, India. The place of an orange balloon icon at the center is Bodh Gaya.

Now, Map data loading .....
Copyright © 2005-2020 Indiaing. all rights reserved.