The first preached place : Sarnath
10km to Varanasi the east. It is ground where the first preaching was done to the training companion before (five people) after Namiti in Buddha Gaya.
Buddha seems to preach it to five apprentices for the first time.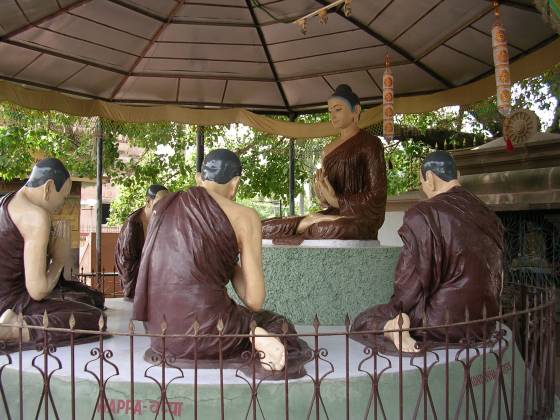 Map of Sarnath. The place of an orange balloon icon at the center is Sarnath.

Now, Map data loading .....
Copyright © 2005-2020 Indiaing. all rights reserved.